Sports
Basketball
From
Bromma, Sweden
Badges
3
Homeground
Capacity
Team Players
Scout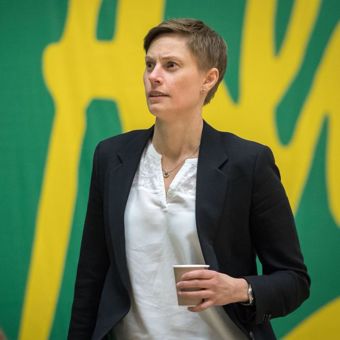 Pia Rosin
Preview of existing Digital Scout profile
Sports
Basketball
Badges
3
Homeground
Capacity
Description
Alvik Basket is one of Sweden's best know clubs and it has fostered a number of great young players, of which many are currently studying at colleges in the U.S. such as Amanda Kantzy or Helene Haegerstrand, or being professional players in Europe like Ludde Håkanson and Klara Lundqvist. Alvik Basket Utveckling is the club's development team and it's purpose is to prepare players for basketball in the Swedish league or college, aiming at a professional career.

The team is currently playing in Sweden's second highest league "Basketettan dam", EGBL - European Girls Basketball League, and an WU19 series in Stockholm. Most of the players are still in school and also demonstrate excellent academic results.

Team Stats
Djurgården
Autumn 2018
| | Streak | Goals | Penalty Kill | Power Play |
| --- | --- | --- | --- | --- |
| Player Stats | 2.8 | 2.1 | 1.4 | 2.9 |
View More

playlist_add_check
No more posts here.
Alvik Basket Utveckling Dam joined GlobalTalent on 2019-06-11 09:57:41
Nothing upcoming as of today!
Digital Invites